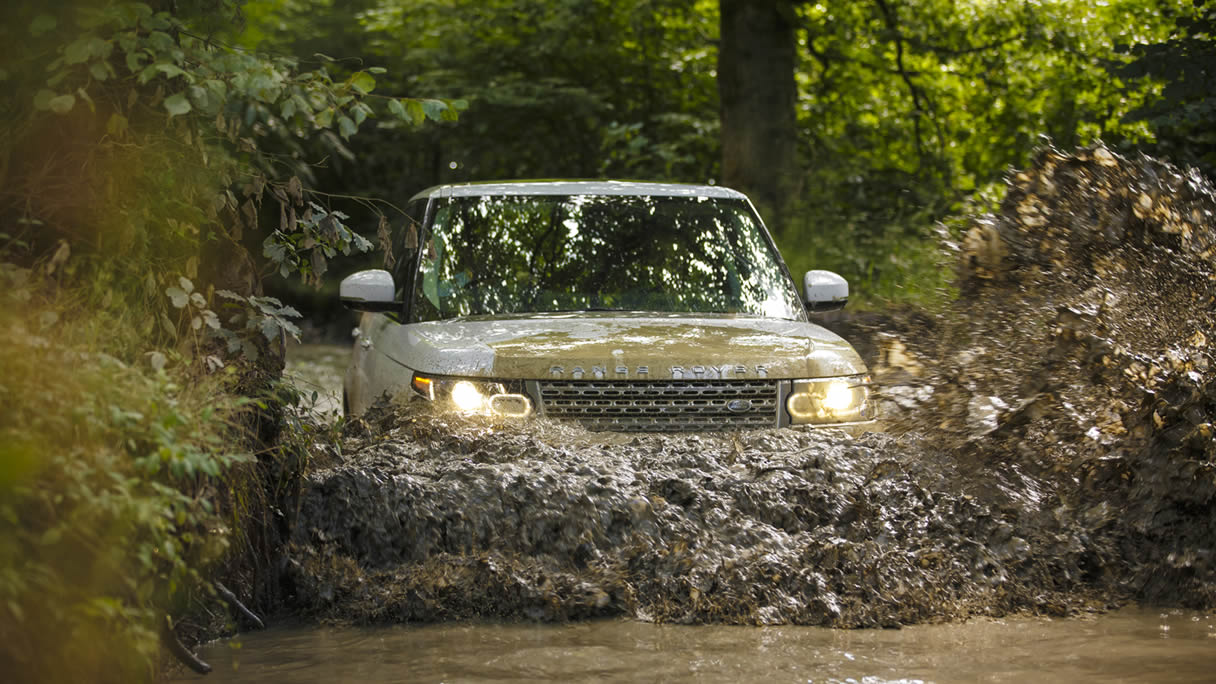 Every Land Rover vehicle features an iteration of Terrain Response®, our groundbreaking all-terrain optimization system. Likewise, every iteration of Terrain Response® features dedicated terrain optimization modes.
Terrain Response® Auto
At the flick of a switch, patented Terrain Response® Auto re-configures transmission, suspension and traction settings for maximum drivability in almost all conditions. Proceed with confidence knowing this technology was tested in 20 countries around the world in temperatures from -40 to +125 degrees Fahrenheit on nearly every terrain imaginable.
Rock Crawl
Suitable for extremely technical, uneven terrain.
General Driving
Suitable for daily conditions.
Grass, Gravel & Snow
Suitable for surfaces that are firm but have a slippery surface, including icy conditions.
Mud & Ruts
Suitable for soft, muddy, waterlogged or rutted ground.
Sand
Suitable for soft, predominantly dry yielding sandy ground, eg., sand dunes and deserts.