What Is Land Rover ClearSight Ground View?
ClearSight Ground View is an exciting new technology that gives you a virtual view of the road directly in front of your front bumper and tires, so you can easily see high curbs, navigate tight parking spots, or carefully trek through extreme terrain. Before now, this view has been obstructed by your vehicle's hood, making navigation around tight areas a guessing game.
For example, if you have ever gone through an automated car wash, you know how tricky it can be getting your front wheel to line up with the track since you typically can't see the ground directly in front of your vehicle. With the ClearSight Ground View cameras, you can now clearly see what's directly in front of your tires and how they are positioned on your infotainment screen.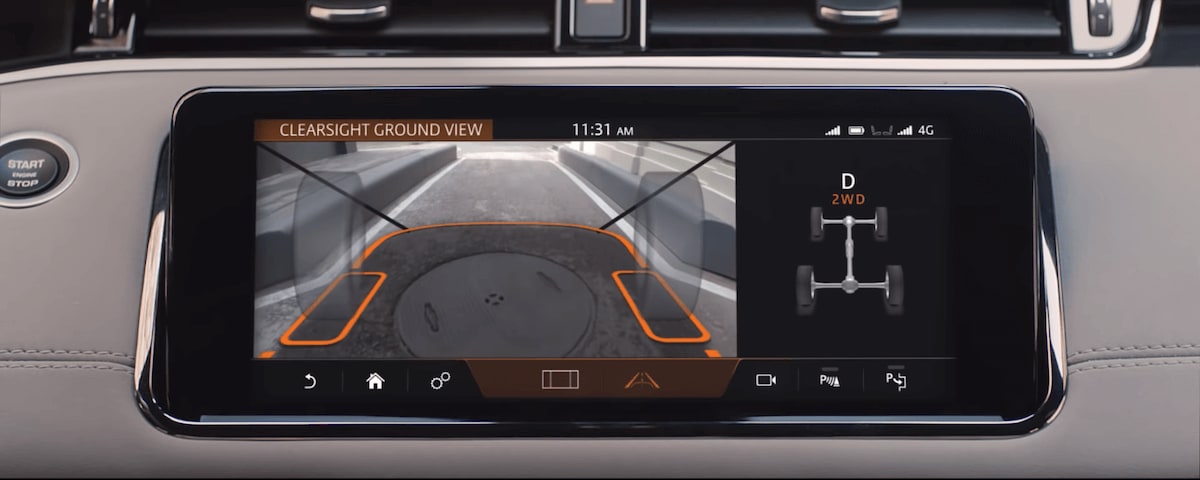 How To Use ClearSight Ground View
With cameras in the front grille and on the door mirrors, ClearSight Ground View can give you a more accurate representation of potential hazards immediately in front of your vehicle with a virtual 180-degree view at speeds up to 18mph. To access, first select the "Drive Assist" icon button from the homescreen of your InControl touchscreen, then press the ClearSight Ground View icon. Your InControl screen should now virtually display what's immediately in front of your vehicle.
Land Rover Models with ClearSight Ground View
ClearSight Ground View is currently only available on the new 2020 Range Rover Evoque as part of the optional 360° Surround Camera and must include the optional auto-dimming, power fold, heated door mirrors with approach lights. For more information on ClearSight Ground View technology or other innovative Land Rover features, feel free to contact us at 310-975-6999 to speak with one of our friendly and knowledgeable team members. While you're here, be sure to check out our current inventory of 2020 Range Rover Evoque models for sale at Land Rover South Bay!