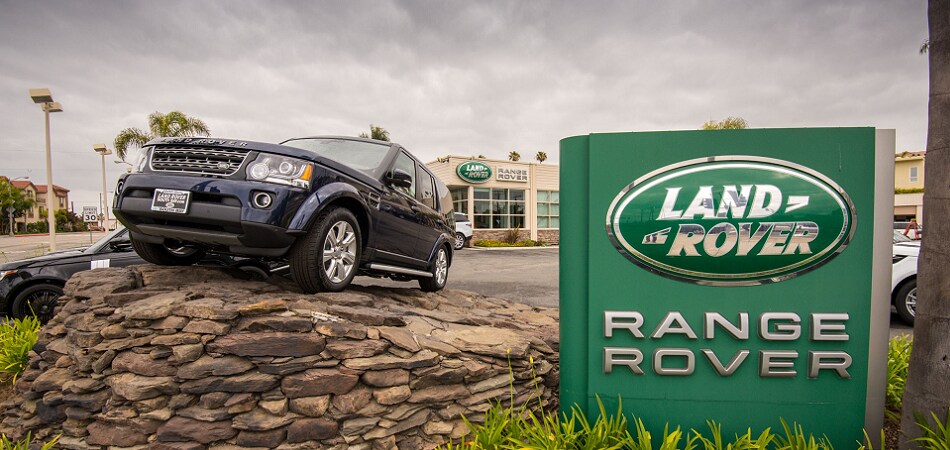 Torrance 

Land Rover 

Dealer
Rancho Palos Verdes residents have a lot to be thankful for in their beautiful community. At Land Rover South Bay, we're thankful for you, and for your interest in our luxury SUVs. When you arrive in a Land Rover, you arrive in style. These all-terrain vehicles are uncannily right for the spectacular cliff-side scenic roads of the Pacific coast. If you don't have a Land Rover yet, just imagine what life will be like with one, especially when you take it to Rancho Palos Verdes Beach, or the intimate White Point Royal Palms Beach Park where you can catch a postcard-worthy sunset. How about Pelican Cove Park with its stunning views of Santa Catalina Island? Take your new Land Rover to Abalone Cove Shoreline Park and if you can bear to part with it long enough to lay on the beach, do so! Why not go all out and swim in the refreshing Pacific waters, hike the trails, or explore the caves?
New & Pre-Owned Land Rover Vehicles
The definition of the perfect Land Rover is undoubtedly different for each one of us. You can navigate your way through the Land Rover models we have right now at the Inventory pages of our site. Filter your search for things like body style and year. Or get specific and search by engine type or exterior color. Look at both new and pre-owned Land Rover models, and compare them side-by-side. When you find the Land Rover with the features you like best, call us to schedule a test-drive. We can reserve the specific Land Rover vehicle for up to two days. Then focus on what it might feel like to drive your next Land Rover up and down the Palos Verdes peninsula as you inhale the oxygenated, salty air, your luxury SUV taking tight corners with ease. Keep your eye on the prize as you steal glances at the crashing blue Pacific waters that may just take your breath away as you make your way south on Palos Verdes Drive. 
Land Rover Service & Parts Near Rancho Palos Verdes
We always recommend you bring your Land Rover to our Service Center regularly for our full array of car care services. You'll want to familiarize yourself with the manufacturer's recommended maintenance schedule. Call us if you have questions or schedule service online now. Select from flexible time slots and extended service hours. After a few visits, you'll see how effortless it can feel to get proper care for your Land Rover. Likewise, getting yourself properly aligned shouldn't be delayed. You can do this on Portuguese Bend. When was the last time you paid a visit to
Wayfarer's Chapel
? It's worth revisiting as this iconic stone and glass architectural delight was designed by Lloyd Wright and is the perfect spot for a retreat, mid-day. Slip away and sign up for a yoga class for a sublime experience and walk the 3.5 miles of gardens as you admire the towering redwoods in their grove.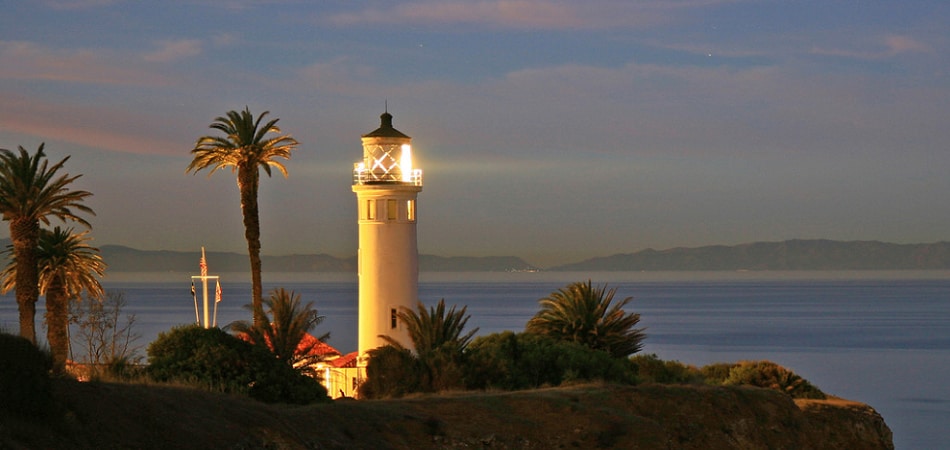 Visit Land Rover South Bay
900 N. Pacific Coast Highway
Redondo Beach
, 
CA 

90277
Let your next stop down the PCH from Rancho Palos Verdes be Land Rover South Bay. Don't forget to fully utilize the tools and resources found at our website before your visit. Are you interested in trading in your current vehicle? You can find out how much its trade-in value will be. You can also start your finance application here, or weigh the pros and cons of leasing vs. purchasing. Use our payment calculator to determine roughly what your monthly payments might be. Then come in and use your time to test the vehicles and free up some spare time as well. What do Rancho Palos Verdes residents do with extra time? We can't speak for everyone but we feel safe in assuming that almost everyone likes pizza. Where do you go for pizza if you are a Ranchos Palos Verdes native? Only
Burattino's
will do as they are hailed just as much for their thin crusts as they are their fresh, inventive ingredients. Keep it simple (but delicious) with a Meat Lovers Pizza, Pizza Romana, Hawaiian Barbecue, Croatian or Pizza Bianca. Or be daring and order off the Limited Edition Menu, for such current delicacies as Royal Sturgeon and Quail Egg, or Wild Boar and Black Garlic.