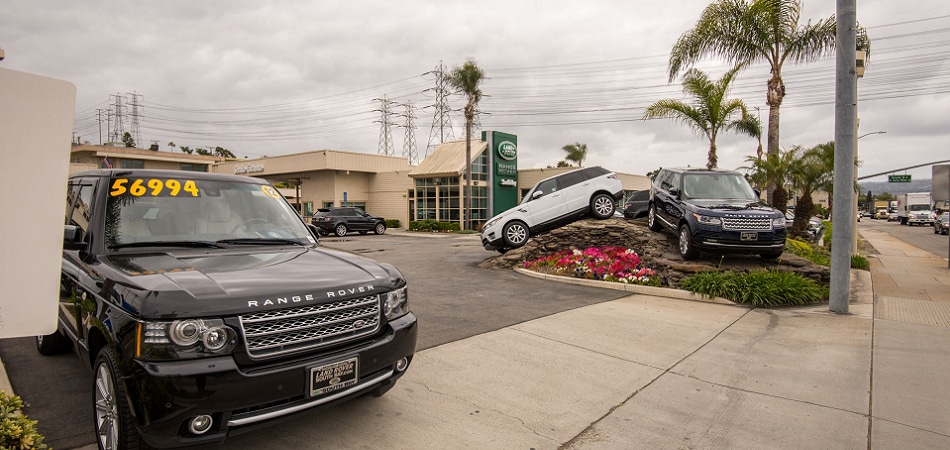 Torrance 

Land Rover 

Dealer
If you're on the market for your next Land Rover, look no further than Land Rover South Bay. These premium SUVs continue to grow in popularity thanks in part to a powerful performance and captivating style. Torrance residents are welcome to drop in at any time for an impromptu or scheduled visit. Did you know you can arrange to test-drive any of the available Land Rover models you find in our inventory today? Remember to take a look at our Inventory pages before you come in. But first, a visit to the
Torrance Promenade
 is in order. You can stroll by the restaurants and breweries, all the while soaking up the charm and laid-back vibe. Choose where you eat wisely from a variety of fine establishments like Beach Bowls Café, Benihana, or
Blaze Pizza
, to name a few. 
New & Pre-Owned Land Rover Models
If you already have a preference for the new or pre-owned Land Rover you want next, just search through that particular model's inventory. If you are just getting acquainted with all the possibilities, you can conduct a lot of the research at our site and read up on the new and pre-owned models we feature. It shouldn't take long for you to compile evidence of the many reasons why the Land Rover continues to receive awards for performance, style and innovation. If you're unable to decide on just one Land Rover model, it's best to let your mind roam and focus on something else for a while. One place you can do this is at the Strand. In fact, you can follow the Strand Bike Path all the way from Torrance Beach up to Malibu if you so desire. Stop along the way to people-watch, take in the splendid coastal scenery, and eat at your top pick among dozens of restaurants. 
Torrance Area Land Rover Maintenance
Once you get the Land Rover, there's no way you'll want to let it out of your sights. But you'll have to let us do our job in keeping your vehicle maintained. At Land Rover South Bay, we handle all of your car care needs. You can get started when you schedule service online with us today or if you prefer, call us. We welcome your service-related questions. Put our factory-trained and certified professional staff of service technicians to the test. Tip: when we take care of your Land Rover, permit yourself the pleasure of a meal or shopping excursion. You can do both at Mitsuwa Marketplace. This is where to go if you are interested in all things Japanese, from fashion to food to folk art. You can stop in at any of the shops and find imported treasures at this Japanese commerce center.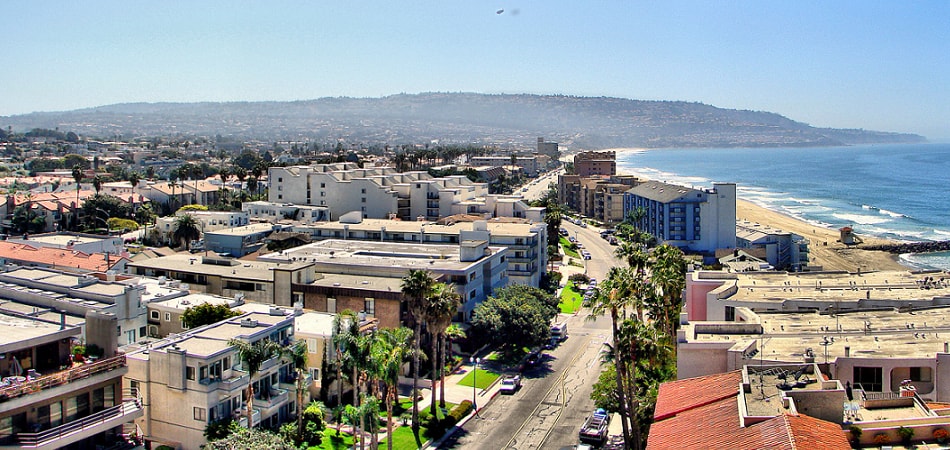 Visit Land Rover South Bay
900 N. Pacific Coast Highway
Redondo Beach
, 
CA 

90277
Strapped for time? We figured as much. That's why we offer extended and flexible hours. We want to make your trip to our Land Rover dealership from Torrance an enjoyable one. Come meet the team. They'll be working with you every step of the way, from sales, to finance, to service and beyond, to help you get into your next Land Rover. Envision yourself behind the wheel today, driving off our lot into the community. Take yourself out for a celebration or bring the celebration home when you stop off at the
Jolly Oyster Market
. You'll also be supporting the local community and local farms when you shop for fresh oysters from the Kumamoto and Pacific regions, raised in a "full ocean experience," from Baja, California. Reward yourself with enough fresh seafood, oysters, and crab claws to throw a small feast for your closest friends and family.